An ANT+ 2.0 USB antenna similar to the one in the following image.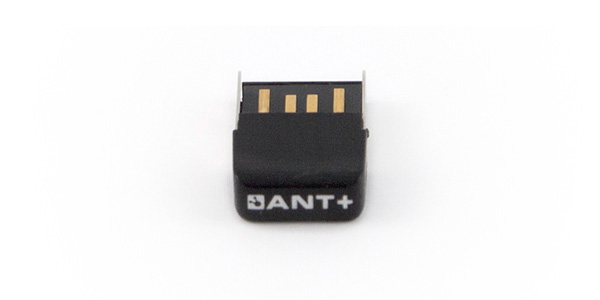 Connect it to a USB port on your PC. To connect the antenna to a tablet, use an OTG cable.
With this device, data can be received automatically from the various sensors that are around you and that are communicating by ANT+, such as rollers and smart bikes, HR/Cad/Vel sensors, potentiometers, etc.).
This item is available for sale as an accessory in ZBike authorised outlets.