Your Smart ZGo is very simple to assemble, since it is already assembled in the box.
All you need to do is change the quick release on your bike.
After removing all the components, and making sure they are all removed, follow the steps described below:
Change the quick release on the rear wheel to the quick release that comes in the box.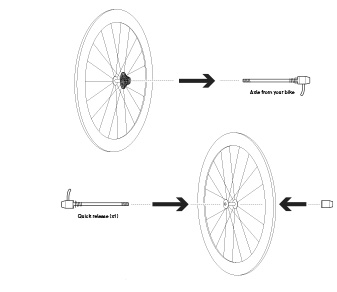 ---
Place the rear wheel between the roller arms and fasten them to the quick release.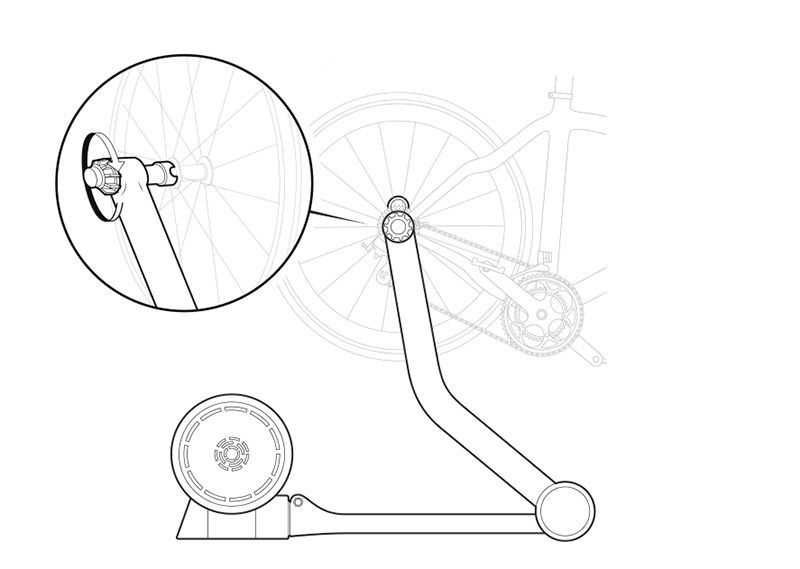 Use the thread to ensure a firm hold.
---
Plug the roller into the electrical socket. The LED on the back will turn on.