The operating ZBike's LED changes colour depending on the work mode it is in.
Green LED
When it is connected to the power supply and is not paired to any device, the LED will be green.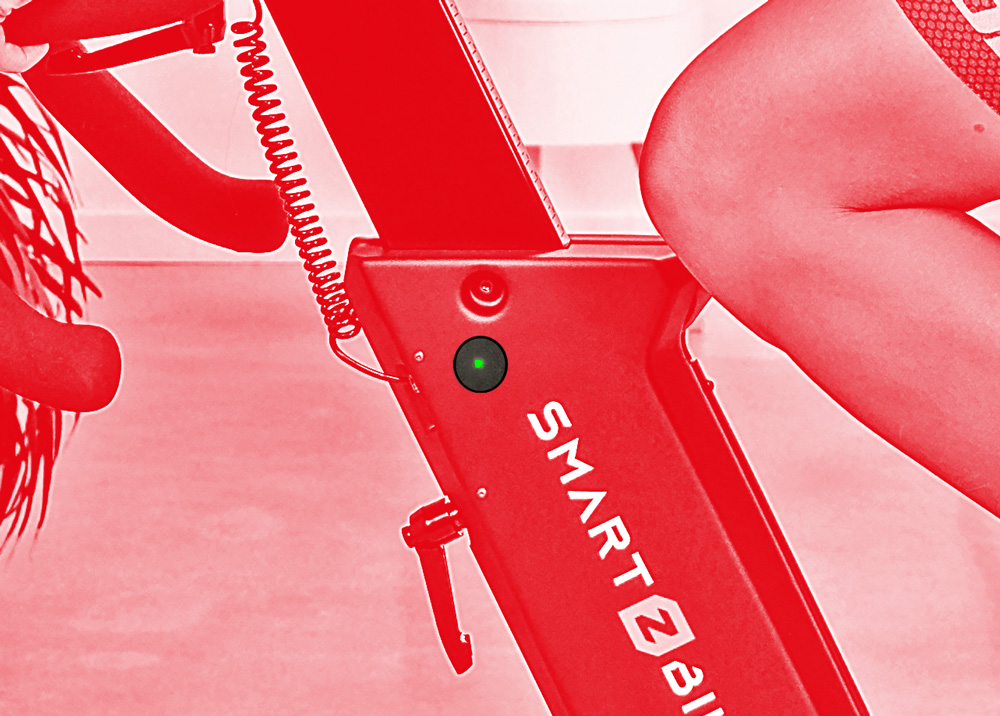 White LED
If the ZBike is paired with any device through ANT+ communication, the LED will turn white.
Blue LED
If a Bluetooth communication is used instead, the LED will turn blue.
Red LED
If the LED is red, this is because the ZBike's electronics have detected a malfunction and it is recommended to contact Zycle to help you.